Le hall of famer Frank Gifford est décédé à 84 ans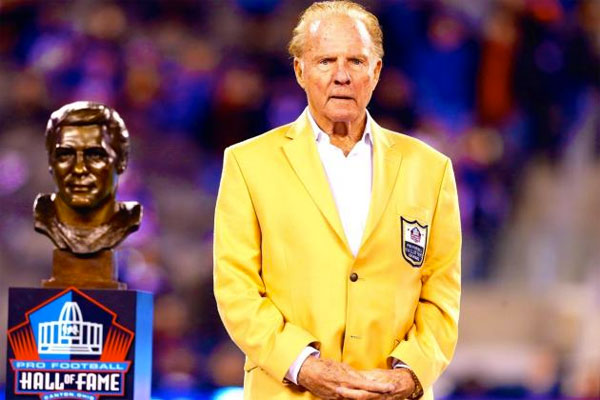 Au lendemain de la journée d'intronisation au Pro Football Hall of Fame, l'un de ses membres les plus illustres nous a quittés. Frank Gifford est décédé à l'âge de 84 ans. Joueurs des New York Giants pendant 12 saisons, il totalise 77 touchdownTouchdown (TD)
c'est l'essai qui vaut 6 points et qui peut être transformé au choix à 1 ou 2 points. Il suffit que le ballon pénètre dans la endzone. (pas besoin d'aplatir) (34 à la course et 43 sur réceptions). Il est élu MVP en 1956, l'année où ses Giants deviennent champions NFL, et est élu au PFHOF en 1977.
Suivront de nombreuses années de commentaires TV pour les chaines ABC et CBS où il deviendra l'une des voix mythiques du football et plus particulièrement du Monday Night Football.